GL Engine
C++
OpenGL
SDL
Doxygen
Sphinx
GL Engine is a real time graphics engine I built from scratch. It was built as a way of understanding how different lighting and shading algorithms work.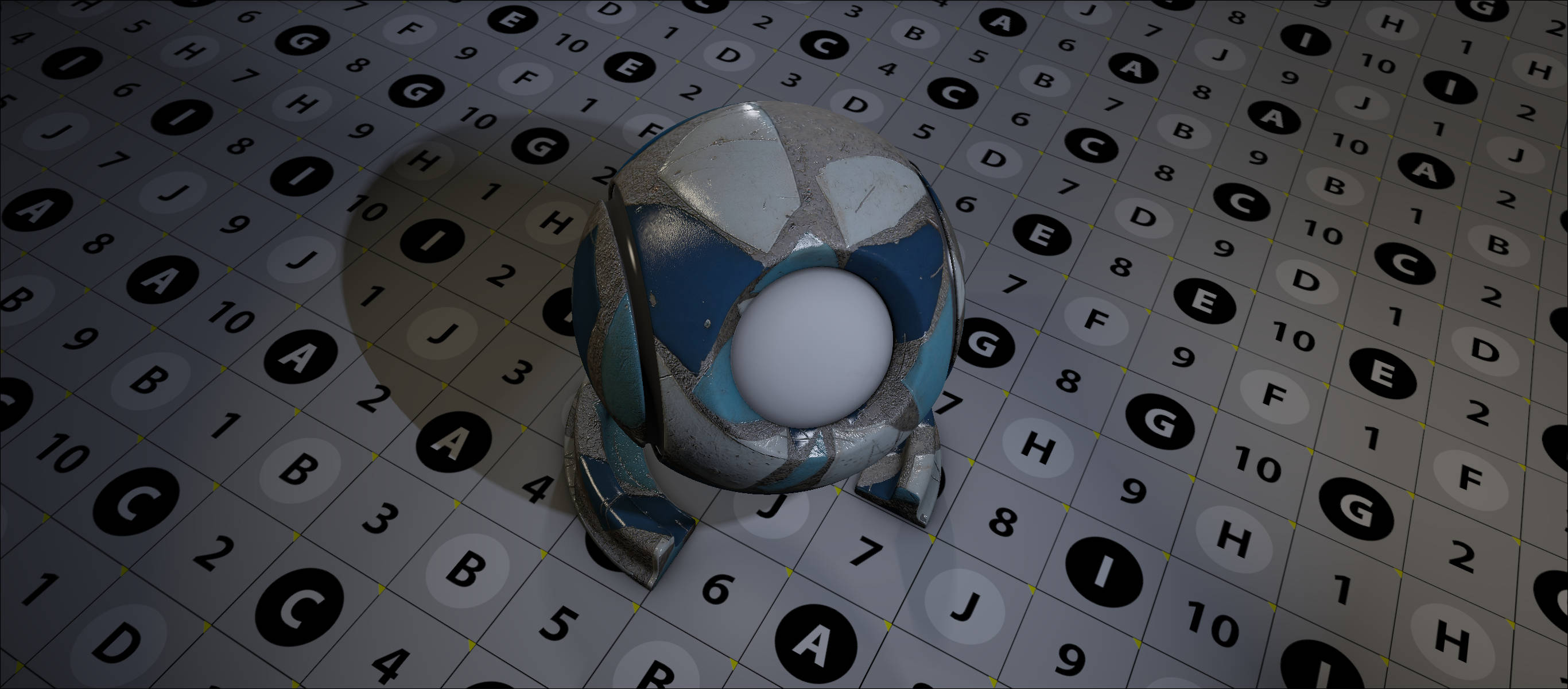 Process
This has been an ongoing project since 2017, when I was first learning C++. I found a mentor through Reddit who guided me in setting up the project. With his help and the help of tutorials and documentation, I've slowly built it up to a fully working library that could be used for simple real time graphics applications.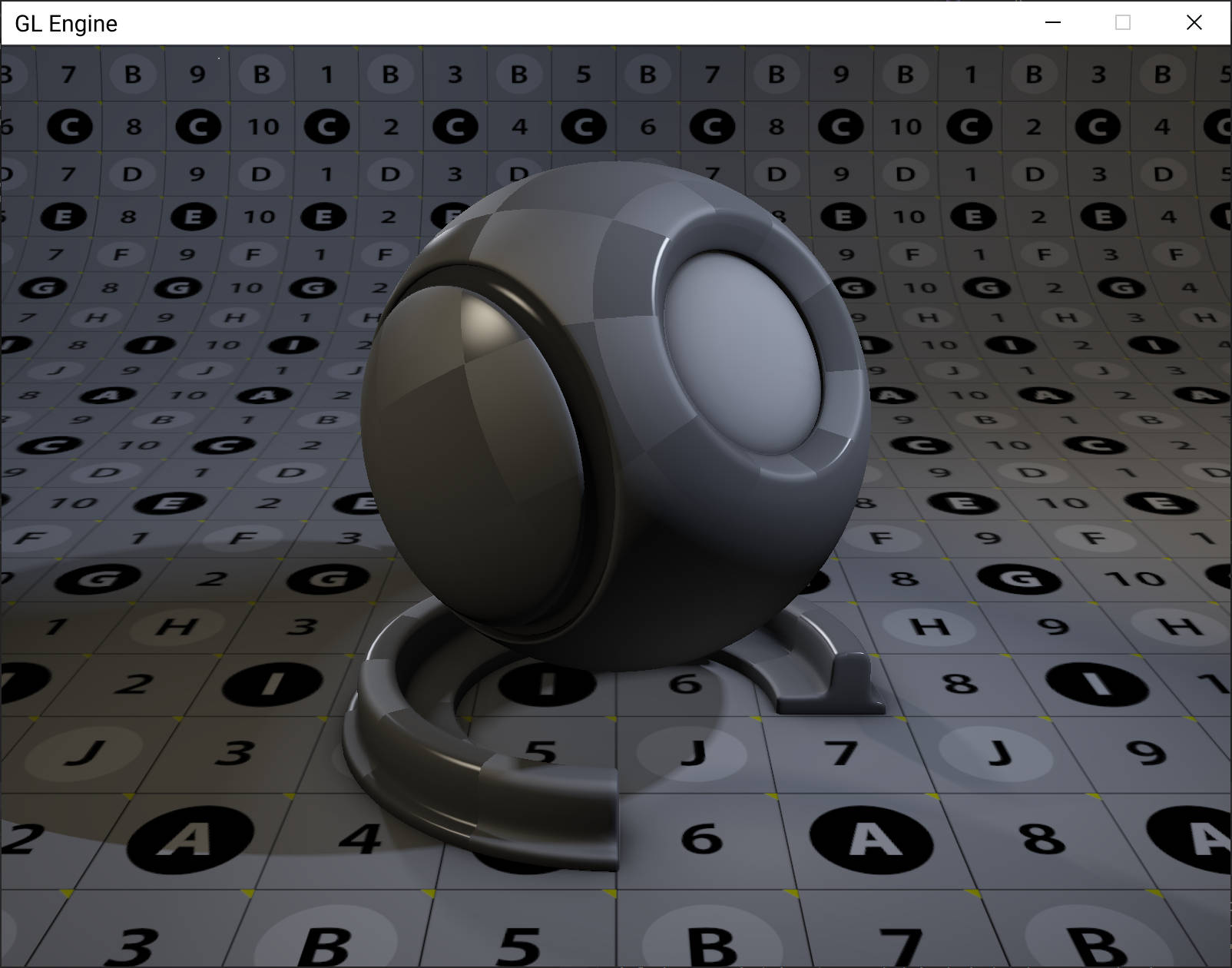 Rendering Features
Shading
Blinn master shader with texture maps, diffuse, specularity, roughness, etc.
Normal mapping
Parallax mapping
Self illumination shader
Multi-sampled, Percentage Closest Filtering (PCF) shadow maps available for all light types
Shadow maps from multiple lights simultaneously
Image loading for textures
2D text overlay
Cubemap environments
Post effects
Reinhard and exposure tone mapping of HDR output
Deferred rendering
Screen space ambient occlusion (Crysis implementation)
HDR based glow effect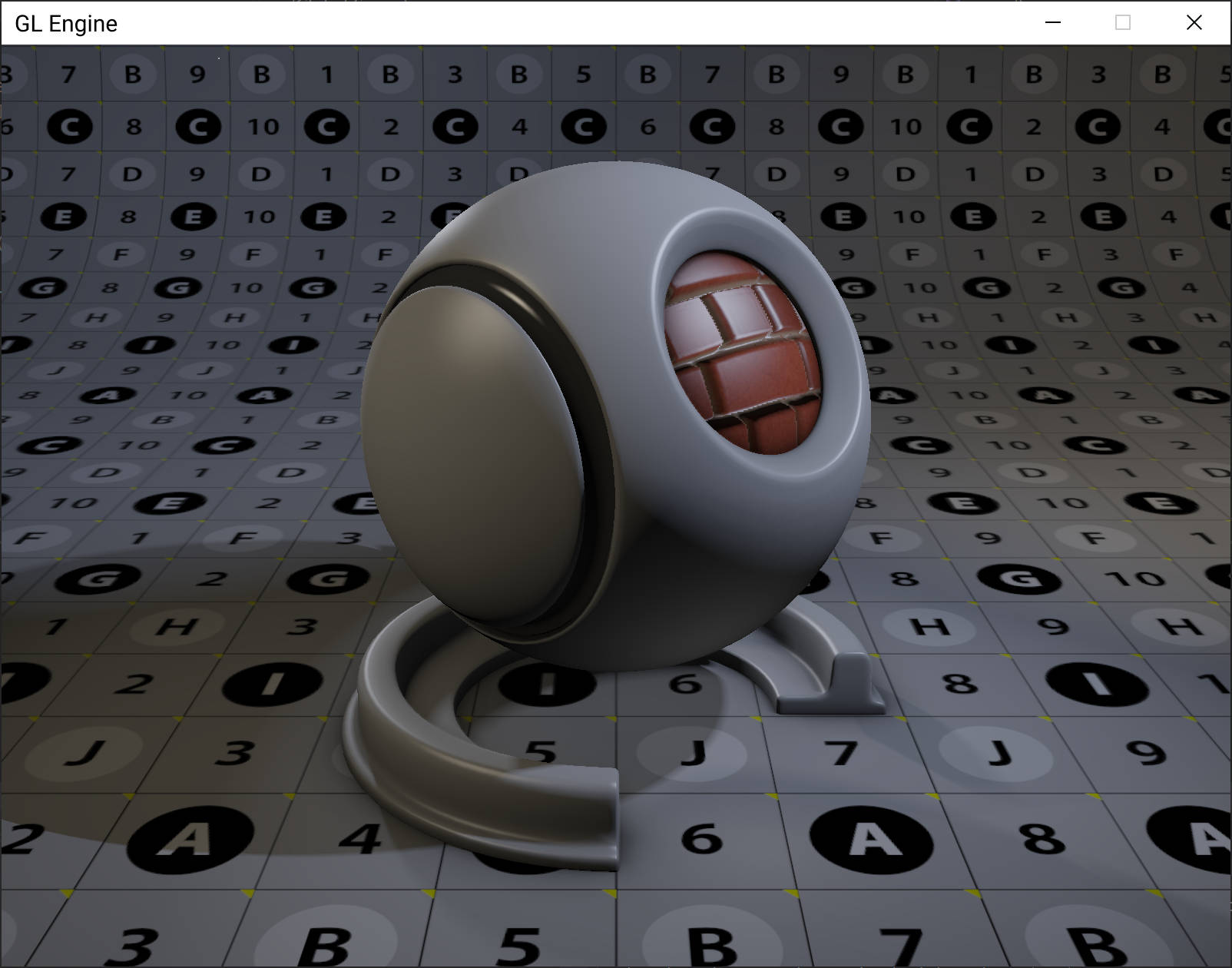 Scene Features
Cameras
Target camera for orbiting
Free camera
Orthographic camera
Lights
Meshes
Various parametric primitives
Custom OBJ loader
Documentation
Documentation is generated automatically on Read The Docs when ever a new commit is pushed. The process consists of two stages.
Doxygen parses the documentation embedded in the C++ files
Sphinx combines the output from Doxygen with custom templates in order to generate documentation in a format that Read the Docs recognises.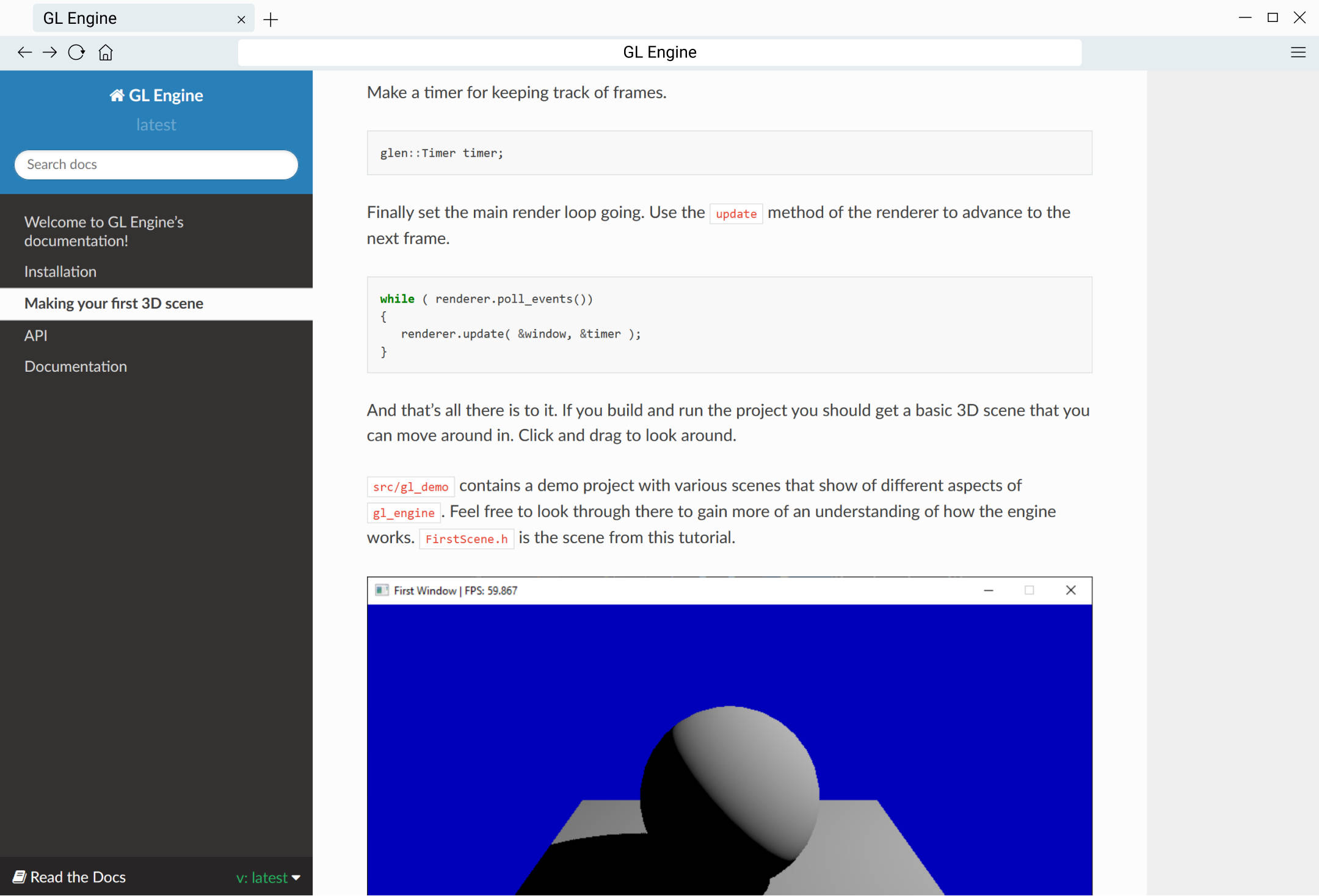 Future Improvements
Currently the main blinn shader is hard coded in fragment and vertex shader files. In the future I want to create them dynamically so that only the requested features are included in any particular shader instance.
Implement physically based rendering.
Implement accurate real time fresnel calculations as described by Laurent Belcour at Siggraph2020.
Better abstraction for scene objects, to separate them out from rendering objects.